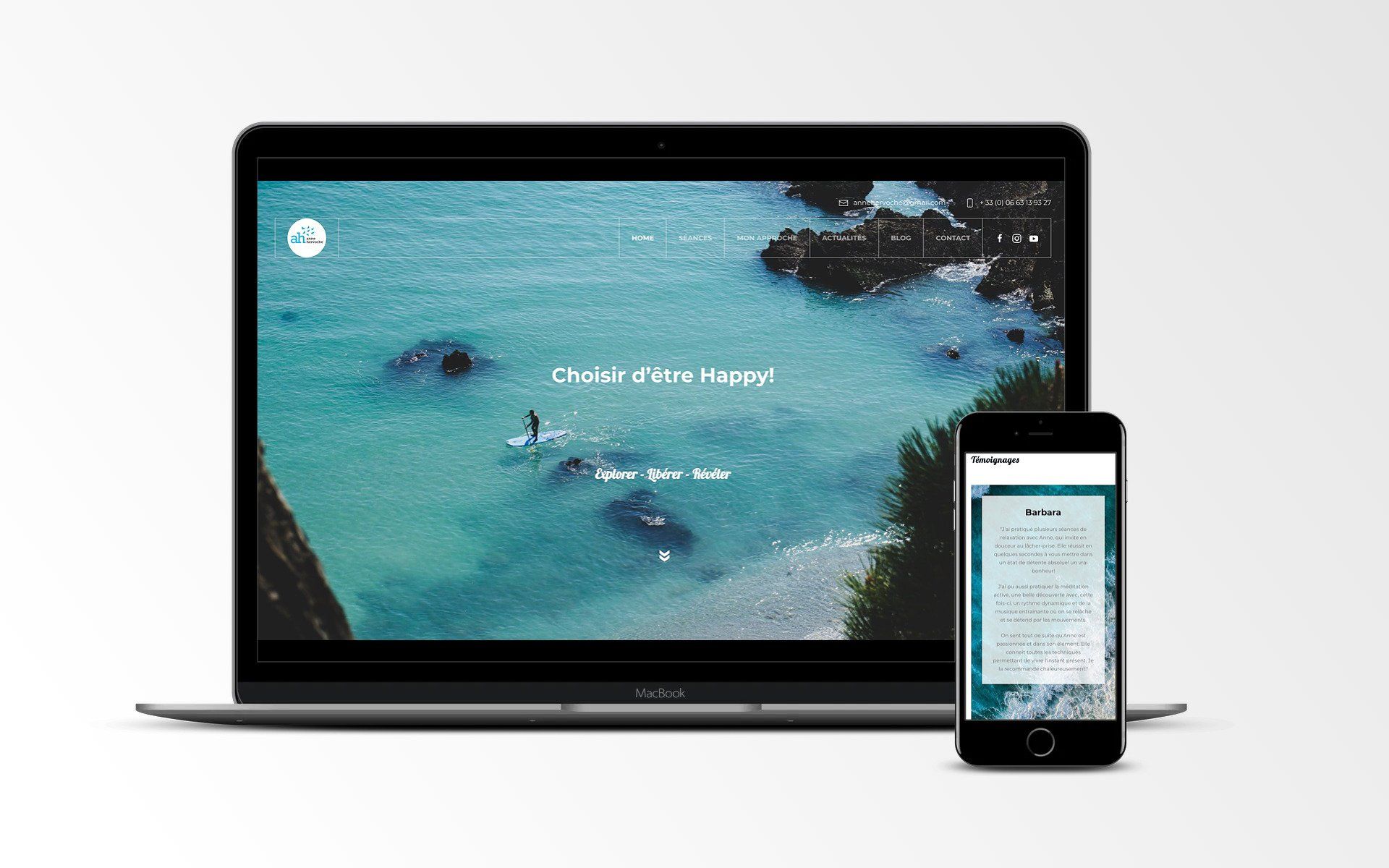 Happiness Thérapie Anne Hervoche, France,
The project
Anne is the fearless woman who decided after years of struggling between different jobs to follow her passions. So she discovered her interest in psychology, meditation, alternative healing solutions for body and mind. Years of thorough studies nurtured by curiosity and ambitiousness, she launched her new business – Happiness Thérapie by Anne.
The mission
With a freshly launched business and a few social media accounts, Anne was looking for a single contact to help her design her website – one that could reflect her personality, allow her to address her clients and easily accommodate change in time.
Thank you, Anne, for trusting me with the design of your website!