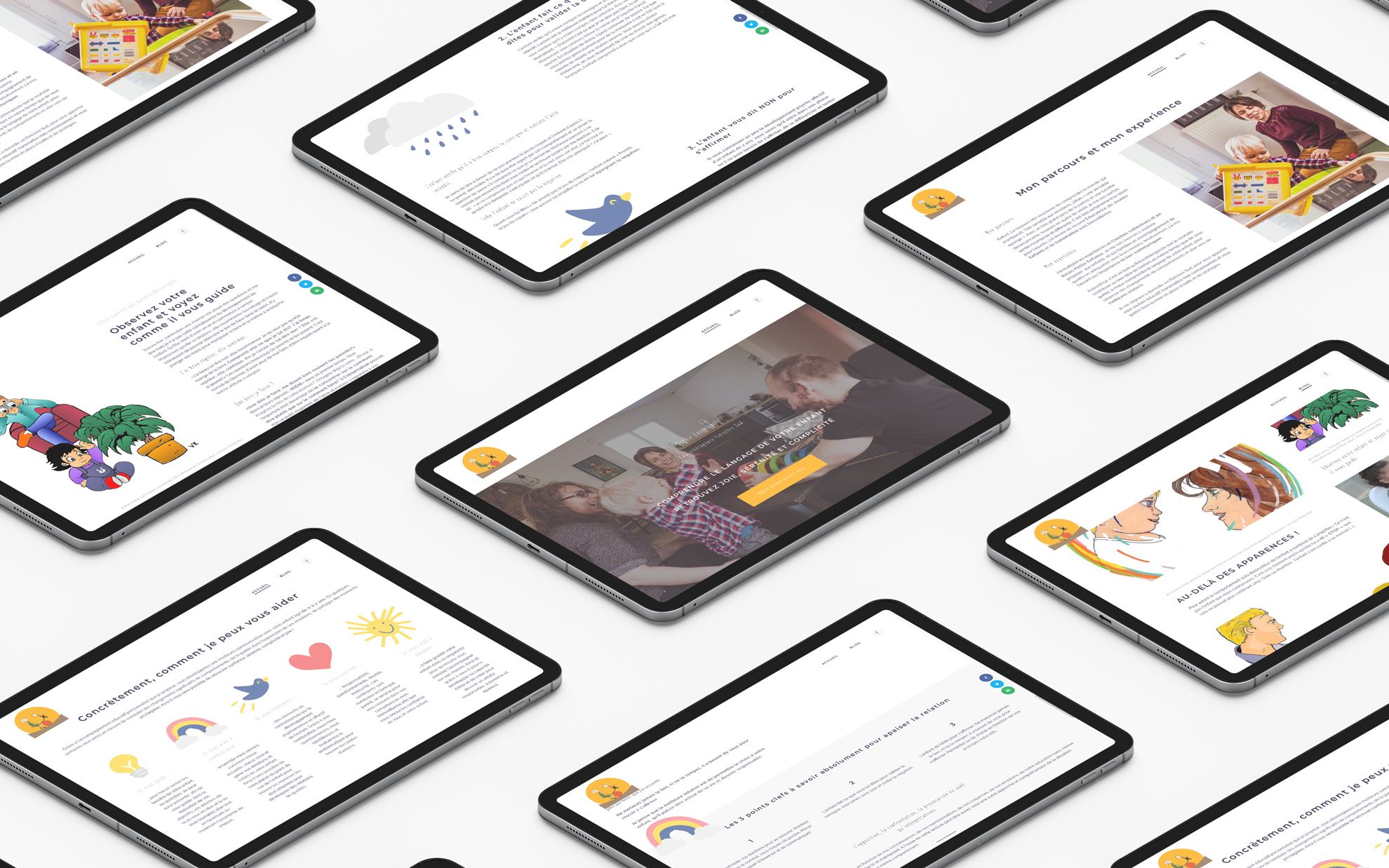 Sophie Luszezinski Éducothérapeute, France
The project
This was undertaken after being commissioned to design the logo of my client. When approached, she needed a simple website, where she could better explain her activity. Yes, 'éducothérapeute' is a word she came up with for her activity – offering home support to parents having problems establishing healthy relationships with their children. 
The mission
My client needed a simple and intuitive website. I developed two versions, the current one including a homepage and a blog, and a more complex version, ready to accommodate change and development in time – which includes more pages and more content to show 😉.
Testimonial Client
Excuse my French! 🇫🇷
"Ioana est une personne très agréable qui fait preuve de beaucoup de professionnalisme. A l'écoute, elle sait répondre à la demande avec efficacité, bienveillance et justesse. C'est un réel plaisir de travailler avec elle".